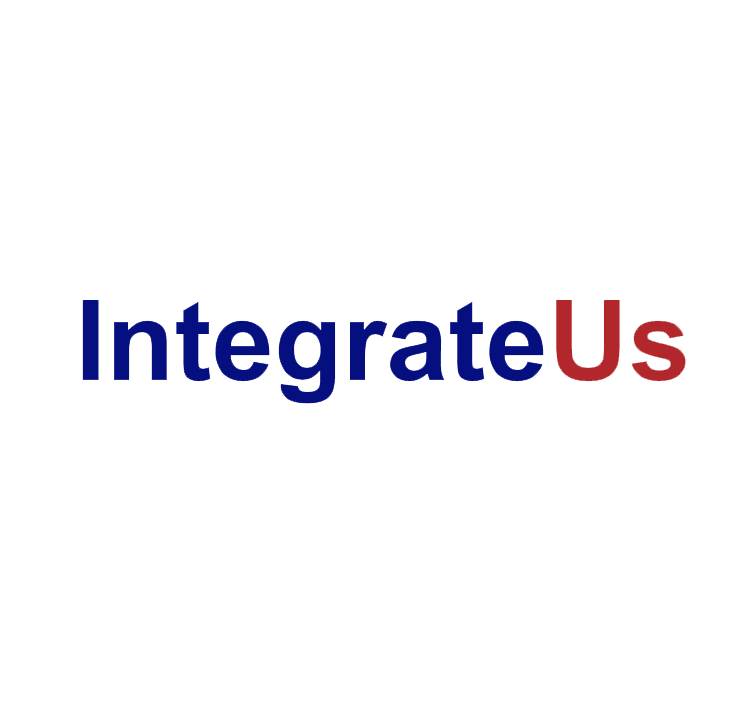 Data Scientist
IntegrateUs LLC
·
Austin

,

TX
We are looking for a Full time contractor or employee for a Data Scientist role at one our client site.

Texas Health and Human Services Commission requires the services of 1 Data Scientist (Big Data Engineer) 2, hereafter referred to as Candidate(s), who meets the general qualifications of Data Scientist (Big Data Engineer) 2, Data/Database Administration and the specifications outlined in this document for the Texas Health and Human Services Commission.

All work products resulting from the project shall be considered "works made for hire" and are the property of the Texas Health and Human Services Commission  and may include pre-selection requirements that potential Vendors (and their Candidates) submit to and satisfy criminal background checks as authorized by Texas law. Texas Health and Human Services Commission will pay no fees for interviews or discussions, which occur during the process of selecting a Candidate(s).



Pursuant to a grant received from the United States Department of Agriculture's Food and Nutrition Services department (USDA-FNS), HHSC's Office of Inspector General (OIG) is seeking to further develop and expand the role of Data Analytics in the identification and investigation of fraud, waste, and abuse in the Supplemental Nutrition Assistance Program (SNAP). The HHS Systems Agency (hereafter referred to as "the System Agency" or HHSC) is seeking the services of a Data Scientist Level 2 to provide business intelligence services with expertise in the field of Data Science/Data Analytics to review and assess the available beneficiary data and develop a sustainable data analytics model to progress the maturity and effectiveness of Data Analytics for detection and prevention of fraud, waste and abuse in the SNAP Program. 
The Data Scientist Level 2, in close coordination with System Agency staff, will be responsible for building a Data Analytics Model (hereafter referred to as "the Model") for this OIG project. 
This will be done in accordance with the guidelines outlined in the SNAP Fraud Framework Implementation Grant/Cooperative Agreement, USDA-FNS-FY20-SNAPFFG-TX-01, as awarded to Texas HHSC by the USDA's Food and Nutrition Services (FNS) programs, as well as HHS Systems standards, guidelines, policies and procedures. A portion of the total grant is reserved for HHSC Access and Eligibility Services and is excluded from this solicitation. The redacted grant package is included for reference (Grant-13159304 - Attachment A).
System Agency will provide guidance to the selected Data Scientist Level 2 in developing the Data Analytics Model, including granting access to the data, providing subject matter expertise, coordinating with applicable stakeholders, and providing guidance related to project planning. System Agency will oversee the process and review required documentation submitted in accordance with established guidelines and timeframes.
Data Scientist Roles and Responsibilities
1.  Accomplish the assigned activities and deliverables within project scope and schedule;
2.  Lead focus group sessions or other information gathering sessions as needed, with active participation from subject matter experts and other stakeholders;
3.  Work collaboratively with System Agency staff;
4.  Escalate barriers and other issues to HHSC OIG as appropriate, immediately escalating concerns that may result in project implementation delays or increased costs;
5.  Review, acknowledge in writing, and maintain consistent compliance with HHSC OIG's applicable computer usage, security, privacy, confidentiality and non-disclosure policies;
6.  Develop a proposed project plan that aligns with the timeframes and milestones identified within the grant. Propose adjustments to the plan when needed as the project progresses and impacts to the overall project completion timeframe or key milestones to HHSC early and clearly to mitigate project risk;
7.  Review the SNAP beneficiary-related data and resources provided by HHSC, including working with HHSC staff to understand the data and associated relationships as they may pertain to SNAP beneficiary fraud, waste, and abuse;
8.  Provide an assessment of the available data and make recommendations for improving the existing data infrastructure to better support SNAP fraud detection and prevention;
9.  Recommend any additional data sources, elements, or connections that would improve the model – either currently or in the future;
10.Analyze the available SNAP beneficiary-related data, including combining and comparing data elements and applying relevant data analysis techniques, to determine trends and patterns within the data that may indicate fraud, waste, or abuse;
11.Develop, within the existing HHSC IT framework, a SNAP beneficiary-related data model that mines existing data to explore elements that are believed to be meaningful identifiers of potential fraud vulnerabilities and applying automated data analysis techniques, such as logistics regression or machine learning (tools that employ algorithms to identify and build upon trends and patterns in data sets), to produce meaningful results and visualizations;
12.Recommend, if necessary, core or emerging data analytics software to support development and sustainability of the model:
a.  The recommended software must be approved by HHSC IT and must conform to HHSC security standards applicable to the data sets for which it will be used;
b.  The recommended software must be available for purchase under Texas procurement laws and HHSC policies;
c.   The recommended software must not require HHSC IT resources for customization;
d.  The recommended software must either be available as a stand-alone one-time purchase or a license (not Software as a Service);
e.  The recommended software may include ongoing licensure or maintenance costs, but any costs for licensure or maintenance must be clearly defined and within a range that could be absorbed by HHSC after grant funding has ceased; 
f.    The Data Scientist will need to be proficient in use of the software recommended by the Data Scientist, and HHSC must either be proficient in use of the software or able to quickly grow into proficiency; and 
g.  The Data Scientist shall provide any training necessary to bring HHS System staff into proficiency. 
13.Work with HHSC staff, as necessary, to develop a sustainable data model to extract and store beneficiary-related SNAP data within the existing, secure HHSC IT framework that can be routinely fed into the data analytics model to produce consistent results;
14.Respond to HHSC questions within two (2) business days of receiving an inquiry;
15.Remain available to meet with the HHSC (mainly virtually) as needed to support deliverable timeframes and project schedule objectives;
16.Attend and actively participate in periodic, standing meetings with HHSC to discuss progress and solution challenges or barriers;
17.Communicate challenges early to facilitate coordinated solutions;
18.Make iterations of the model available to HHSC staff in an agreed-upon, accessible format, in alignment with project timeframes, for testing and validation;
19.Provide the output from the model in an agreed-upon format for easy consumption;
20.Monitor and refine the data model to produce a sustainable SNAP beneficiary fraud detection solution that can be used by both eligibility and investigative staff to identify and prevent SNAP fraud;
21.Adjust the model based on feedback received, so that it produces viable and accurate results, as expected; and
22.Use HHSC network infrastructure and equipment when accessing and working with HHSC data and following applicable Acceptable Use Agreement and network security policies and procedures to protect the security of any data transmitted to or exchanged with the Data Scientist Level 2 throughout the term of the contract.
Project Deliverables
1.  Review available data and develop a project implementation plan within thirty (30) days of hire. Many of the steps in the plan may be an iterative process, which the project schedule must account for. The plan must include a schedule of additional deliverables and milestones throughout the life of the contract, including but not limited to elements such as the following: 
a.  Complete initial review of available data elements and architecture;
b.  Recommend software or other infrastructure needs required to implement the model;
c.   Suggest combinations of data that could be analyzed as potential indicators of fraud, waste, or abuse;
d.  Develop algorithms or data analytics methodologies and applying them to the data to produce fraud, waste, and abuse indicators;
e.  Provide outcomes of each data analysis conducted for testing and validation by HHSC staff, including a final report with a written evaluation regarding the model's outcomes;
f.    Adjust the model as needed based on testing outcomes, including incorporating new IP address software, tolerance levels and thresholds, if needed;
g.  As appropriate, apply technology or software components that allow the analytics model to continue learning from the data over time and that allows the model to continue functioning beyond the term of the contract with minimal maintenance or intervention by HHSC;
h.  Implement the final, validated version of the model; and
i.    Provide a schema for HHSC personnel to maintain the model in the future, as the grant stipulates sustainability. 
2.  Deliverables must be submitted in a format approved by the HHSC Grant Project Director;
3.  If the deliverable cannot be provided within the scheduled timeframe, the Data Scientist is required to contact the HHSC Grant Project Director in writing with a reason for the delay and the proposed revised schedule. The request for a revised schedule must include the impact on related tasks and the overall project;
4.  A request for a revised schedule must be reviewed and approved by the HHSC Grant Project Director before placed in effect; and
5.  HHSC will complete a review of each submitted deliverable or request for amended deliverable schedule within ten (10) business days of receipt, unless both Parties agree to an extended response time.
Proposed Delivery Schedule
No. | Description | Estimated Due Date1 | Complete initial review of HHSC's SNAP data architecture and elements, working with HHSC to obtain an understanding of what the data represents and how the different elements relate to one another.  | 9/15/2021
2 | After review and consultation with HHSC (including IT personnel), provide HHSC with any recommended software that HHSC will need to acquire or implement to support and enhance the analytics model. | 10/1/2021
3 | Draft and deliver a project plan with the requested elements, as described above in the Overview section. Account for any dependencies associated with the time it may take for HHSC to acquire the recommended software in Deliverable 2.  | 10/1/2021
4 | Provide HHSC with a report detailing a minimum of eight (8) analytics scenarios using the available SNAP data that could be further analyzed as potential indicators of fraud, waste, or abuse. Include any issues with the data or any additional elements that would enhance the results: a.   Include at least one (1) scenario that includes IP address information in anticipation of receiving additional IP address data further along in the project; andb.   For each scenario, describe which elements will be combined, what elements will be included in the output, the intended result, and a mock-up of the output presentation/visualization for HHSC. Describe how each scenario could be enhanced over time and how the model is expected to continue learning over time to refine results. Explain the degree of feedback and maintenance required by HHSC associated with each growth/learning opportunity.    | 11/05/2021
5 | Apply developed and designed (D&D) algorithms to HHSC SNAP data. | 02/18/2022
6 | Submit a written report regarding successes and opportunities for improvement in algorithms in producing expected results based on evaluation of the applied scenarios and validation of outcomes by HHSC staff. | 04/01/2022
7 | Implement adjustments to the data analytics model or output visualization, as needed, based on HHSC staff input.   | 04/15/2022
8 | Incorporate additional IP address data into the data analytics model, if applicable.  | 05/06/2022
9 | Submit a written report regarding successes and opportunities for improvement for all adjusted algorithms and newly added IP address information, if applicable, in producing expected results based on evaluation of the applied scenarios and validation of outcomes by HHSC staff. | 06/17/2022
10 | Implement the final, validated version of the model. | 07/01/2022
11 | Provide a schema that details how the data model was built, the architecture of the model, the replicability or auditability of the data to trace outcomes to their originating sources, and how the model functions from both a technical and operational perspective, for HHSC personnel to maintain the model in the future, as the grant stipulates sustainability.   | 07/15/2022
12 | Provide a final report that includes a written evaluation regarding the model's outcomes. | 09/01/2022
---