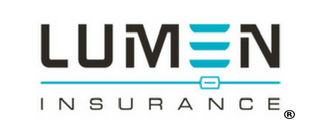 Commercial Account Manager/Executive
Lumen Insurance Technologies
·
Austin

,

TX
Profile video required
About Lumen: 
Lumen Insurance Technologies, LLC (Lumen) is a technology focused insurance agency located in Austin, TX. Lumen provides full range of commercial property/casualty (P/C) lines of coverage for emerging technology companies.  Lumen's mission is to be the 'go-to' agency for newly funded tech companies.
Lumen is actively seeking energetic, motivated and competent talent looking to be on the ground floor of an insurance startup in Austin, TX.
Position Summary: 
The Client Service Representative/Account Executive role is primarily responsible for the day-to-day account management for small to mid-sized technology companies. These accounts can be moderate to extremely complex and often requires knowledge of all lines of business coverage to include professional lines (e.g. Errors & Omissions, Directors & officers, Employment Practices). 
A Client Service Representative must be able to delight our clients through knowledge, communication, and trust.

Job:  Client Service Representative/Executive
Primary Location:  Austin, Texas 
Organization: Lumen Insurance Technologies, LLC
Schedule: Full-time 
Travel: extremely limited, if any

Essential Duties & Responsibilities 
Responsible for the day-to-day account management for moderately complex clients    
Manage a book of business that cultivates long term relationships with client decision makers 
Focused on retaining all desirable accounts
Provide prompt, courteous and consistent service and assistance to clients as needed
Secure insurance applications and required information from clients
Coordinate the new business and renewal marketing process
Conduct in person, Web based video, or telephone meetings
Review carrier proposals and negotiate terms in the best interest of a client
Is knowledgeable of current carrier market appetites and resources
Proactively offers additional lines of coverage and limits tomeet a client's needs
Be proficient in one or more Agency Management Systems and electronic document filing systems
Support Producers and other Lumen client support team in meeting the client's needs; 
Work primarily in a co-working space during reasonable business hours, to best serve client needs
Communicate regularly with the producer on relevant accounts    
Desire to learn: Attend seminars and other training, including marketing and sales meetings with other team members, to stay current on job and industry knowledge
Coordinate the work of administrative support and customer service 
Support the Producer and be the first line of contact when the Producer is not available 
Other duties as assigned 

Required Job Qualifications 
Bachelors degree preferred plus 2 or more years of insurance account management or similar insurance service experience.
--OR-- High School diploma/GED with 3 or more years of insurance account management or similar insurance service experience.
Appropriately licensed in the state of Texas
Current on all CE
Working knowledge of Windows based applications, productivity platforms such as Slack and social media. 
Work Traits
Excellent verbal and written communication skills
Excellent presentation and networking skills
Energetic, fun, positive, hard working, team oriented, and humble self starter.
U.S. Eligibility Requirements 
Interested candidates must submit an application and
resume/CV at info@lumeninsure.com to be considered 
Must be 18 years of age or older 
Must be willing to submit to a background investigation; any offer of employment is conditioned upon the successful completion of a background investigation 
Must have unrestricted work authorization to work in the United States
Lumen believes that all persons are entitled to equal employment opportunity and does not discriminate against nor favor any applicant because of race, color, religion, sex, age, veteran status, disability, national origin, or any other legally protected status. Equal employment opportunity will be extended in all aspects of the employer-employee relationship, including, but not limited to, recruitment, hiring, training, promotion, transfer, demotion, compensation, benefits, layoff, and termination.
In addition, Lumen will make reasonable accommodations to known physical or mental limitations of an otherwise qualified applicant with a disability, unless the accommodation would impose an undue hardship on the operation of our business. 
---