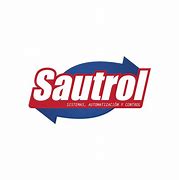 Customer Service Representative
Sautrol Sistemas. Automatizacion
·
Austin

,

TX
Closing in
Term:
Full time
Work:
Remote
Job Title: Customer Service Representative
Austin, Texas, United States
Remote: Work From Home

Are you looking for an opportunity to work in a rapidly growing startup that does meaningful work? If so, we may be the business for you! We are Connexus Resource Group!

We are looking for people who are hungry to learn new things, to manage customer queries and complaints. You will also be asked to process orders, and modifications, and escalate complaints across several communication channels. To do well in this role you need to be able to remain calm when customers are frustrated and have experience working with computers. But most importantly, want to provide world-class customer service.

Responsibilities and Duties

The best candidates will have at least 12 months of Customer service experience. You should also have 

Maintaining a positive, empathetic, and professional attitude toward customers at all times.
Responding promptly to customer inquiries.
Communicating with customers through various channels.
Acknowledging and resolving customer complaints.
Knowing our products inside and out so that you can answer questions.
Processing orders, forms, applications, and requests.
Keeping records of customer interactions, transactions, comments, and complaints.
Communicating and coordinating with colleagues as necessary.
Providing feedback on the efficiency of the customer service process.
Managing a team of junior customer service representatives.
Ensure customer satisfaction and provide professional customer support.

Customer Service Representative Requirements:

High school diploma, general education degree, or equivalent.
Ability to stay calm when customers are stressed or upset.
Comfortable using computers.
Experience working with customer support.

Connexus Resource Group is open 24 hours a day, 7 days a week so flexible is a must! We generally schedule agents between 6 am- 9 pm Monday- Sunday.

If you want to help us on our mission, show your brave skills, and be part of the future project, then APPLY NOW!
---