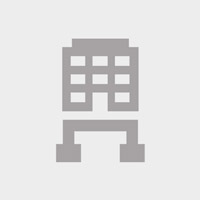 Senior Data Architect
Kore1
·
New York

,

NY
Closing in
$180,000 - $215,000 Annually
Term:
Full time
Work:
Onsite
KORE1, a nationwide provider of staffing and recruiting solutions, has an immediate opening for a Data Architect: healthcare (global med device / SaaS products), on-prem & cloud DB / DW / data lakes / data streaming / AI / ML 
This position is responsible for the overall management, buildout, and oversight of our NEW global data architecture.  
We are a global organization (in 30+ countries) that has grown by M&A over the years. We have multiple subsidiaries offering products spanning medical devices and SaaS products/software (working w/ medical & dental clients). The data is currently siloed, but the goal is to centralize as much as possible while building out global standards. To do this we will need to clean up our data, built out a centralized DW / data marts / data lakes / AI / ML, consolidate some technologies while becoming a cloud-first environment, define data governance / data quality, and tackle 3 unique business cases we've defined for our long-term data strategy (w/ an eye for data privacy, monetization, & adding additional value to our clients - improving "data as a product" offerings). 
The individual will collaborate and build strong relationships across our organization including with business leads and technology product teams, driving data architectures to aid with the implementation of database technologies as enablers for key business capabilities. You blend deep expertise and experience in engineering, technical design, systems and database management with a passion for coaching and mentoring engineering associates. 
KEY RESPONSIBILITIES:
Ownership, design and maintenance of all aspects of data solutions including modeling, developing, technical documentation, data diagrams and data dictionaries 
Provide expertise in the development of standards, architectural governance, design patterns, and practices, evaluate best applicable solutions for different use cases 
Analyze data patterns and optimize data processing 
Keep current and research new technology trends and products
REQUIREMENTS:
Bachelor's Degree or global equivalent in related discipline. 
Master's degree or global equivalent preferred. 
Relevant industry certifications are a plus. 
5-8+ years of healthcare data analytics experience required 

Familiarity with the healthcare data domain with previous experience working with healthcare datasets 
Experience working with data from SaaS product / software helpful (meaning software w/ external client base, not just cloud-based apps)
Experience working with data from medical devices helpful

Typically 10-15+ years of increasing responsibility and complexity in terms of any applicable professional experience.
Experience working with enterprise data, preferably at the global level / setting global standards
10-15+ years of data architecture / engineering experience in building data pipelines, ETLs, data platforms, data products, distributed data systems, and AI/ML 

Proficiency at understanding enterprise data architecture concepts, master data management, data modeling and design techniques.  
Experience working in complex data environments in an engineering, design, and architecture capacity; including enterprise warehouses, marts, operational stores and data lakes and hubs 
Advanced understanding of modern data technologies, architectures and practices
Experience with structured, semi-structured, and unstructured data. 
10-15+ years of experience with SQL-based databases to include on-prem and cloud-solutions.
Expert with industry standard data practices, data strategies and data concepts 
Experienced with cloud deployment practices and patterns, building data applications that implement cloud native technologies  
5-8+ years of job-related experience in programming languages such as Scala, Python, or similar (Python strongly preferred)
Exposure to Python, Data Science and Machine Learning methodologies desired. 
---